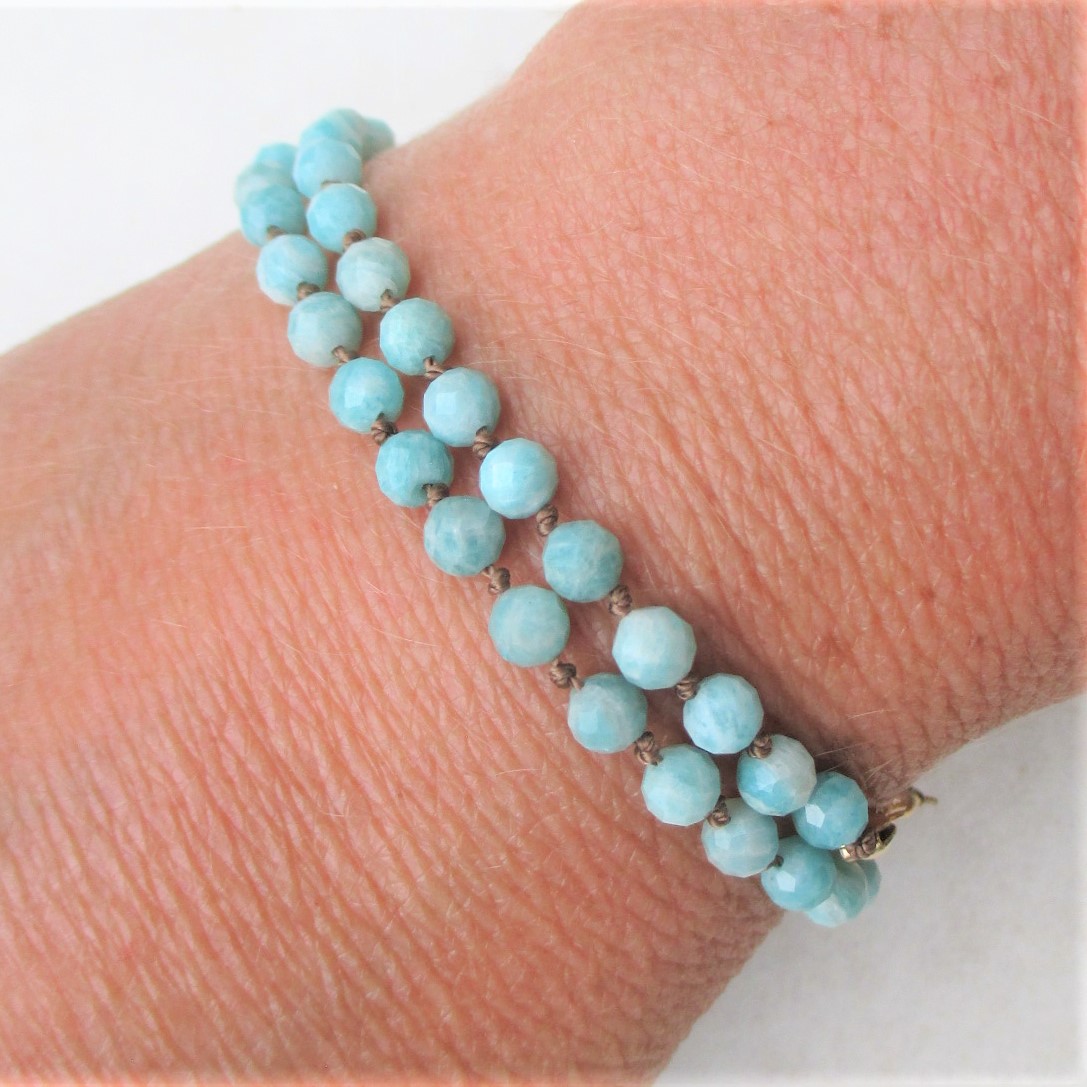 Sherri Bracelet
Great little wrap bracelet made with small faceted stones all hand knotted with a silk cord.
There are 4 sizes: wrapped once- up to 7 1/2 in….wrapped 2x's- up to 15 1/2 in….
wrapped 3x's-up to 22in…..wrapped 5x's-32in.
2x's can also be worn as a choker, 3x's and 5x's can be worn as a necklace.
Stone choices: Amazonite, Moonstone, Labradorite and Black Spinel.